Brought right to your campus
Students and a teacher speak about their experiences with the CaveSim high school program.
a cave brought to my school?
Our expert staff bring a 26′ trailer to your school with an incredible cave inside. Computer scoring makes the cave extra fun – as students explore, they get a score based on how careful they are to not touch the stalactites. The cave trailer is just one of numerous stations. We also set up an impressive vertical caving tower, a cave rescue stretcher, bat biology lessons, and other hands-on activities. Your students rotate through these stations, learning and having fun at each activity. We work with you to make sure that our program covers the content that you care most about.
If you're the kind of teacher who inspires students to love learning, CaveSim programs are for you. These are advanced programs that focus on the specific subject that you teach, brought to you by expert instructors. Because the programs are so engaging and fun, students actually forget that they're still in class. And because we know that you're also an expert, you'll have plenty of opportunity to share your insights and tie to your curriculum during our program. Partner with us to open your students eyes about the joy of learning.
Recent high school programs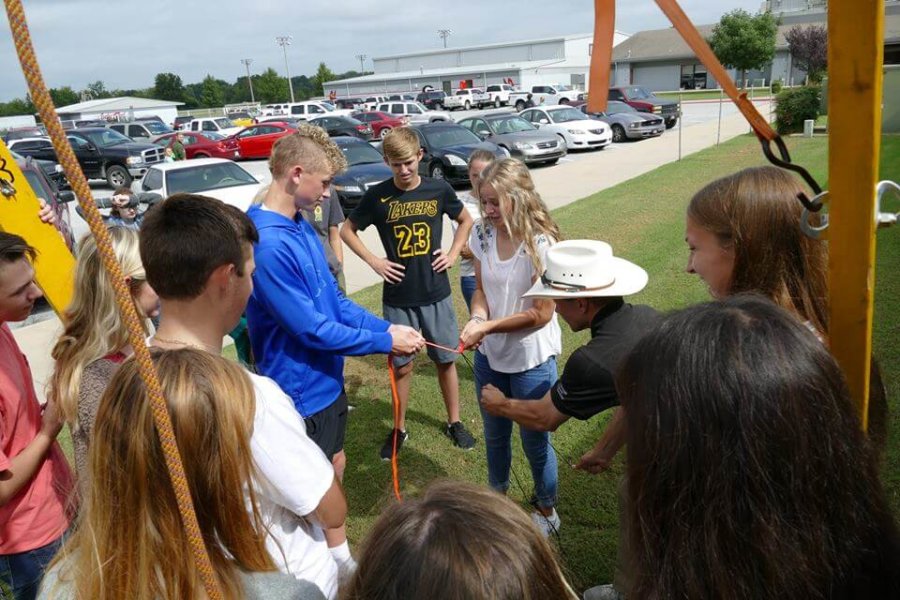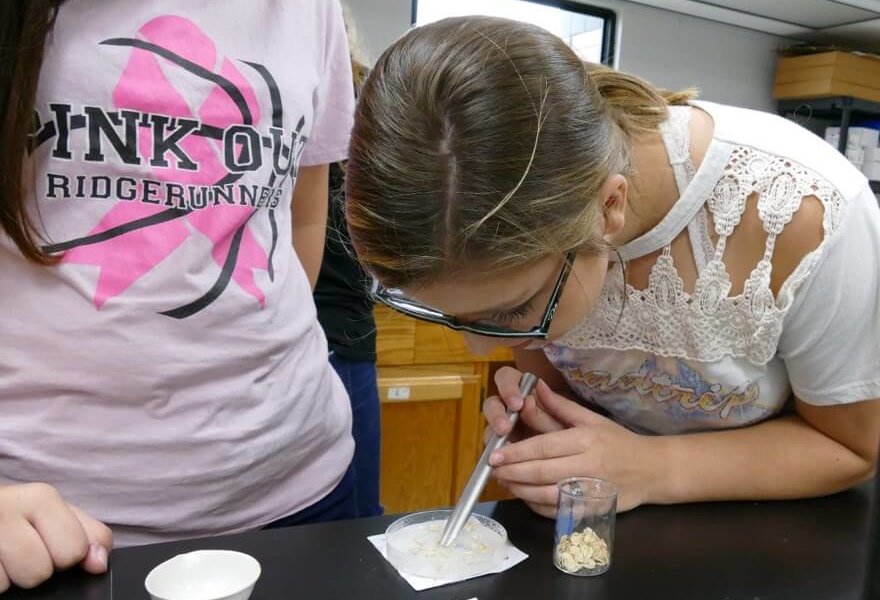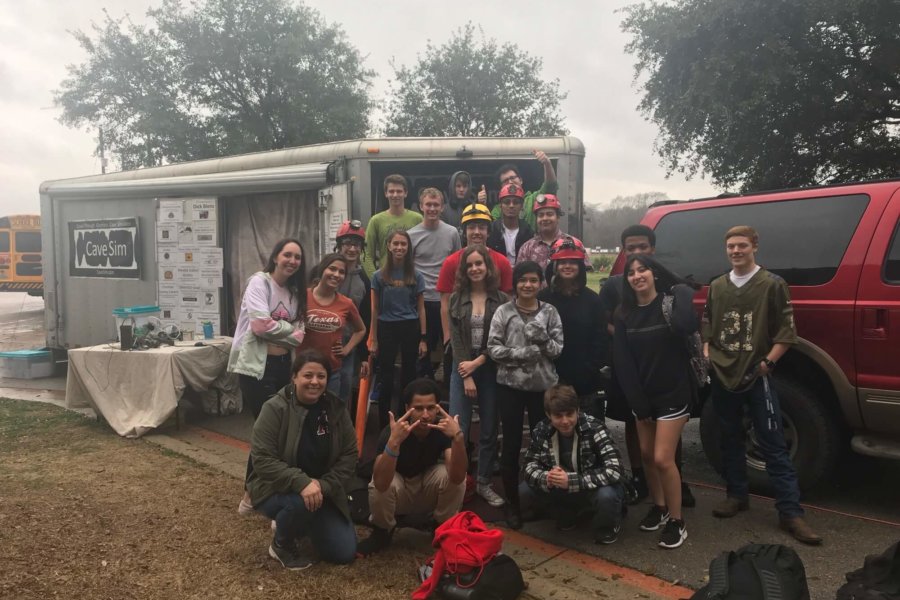 If you're looking to ensure that specific topics or standards are addressed, we'll bring you a program that's closely aligned with what you're currently teaching. Below are just a few examples of our focused programs. When you book, just tell us what areas you'd like us to focus on, or ask for the standard program (some of every area).
Caves provide excellent context for learning both macro- and microbiology. Students learn about bacteria that use an enzyme to digest limestone, and about the role that extremophiles play in the growth of cave formations. We also use a real bat skeleton and real guano to teach students about adaptations, skeletal morphology, and bat epidemiology. Consider adding Biology Lab and Epidemiology Lab to your program.
Students get hands-on experience with exothermic and acid/base reactions via several carbide lamp demos. We also use a digital balance to demonstrate conservation of matter and limiting reactants with a lab-grade carbide lamp. Geochemistry demos with dilute HCl acid are also included, and cover reversible reactions.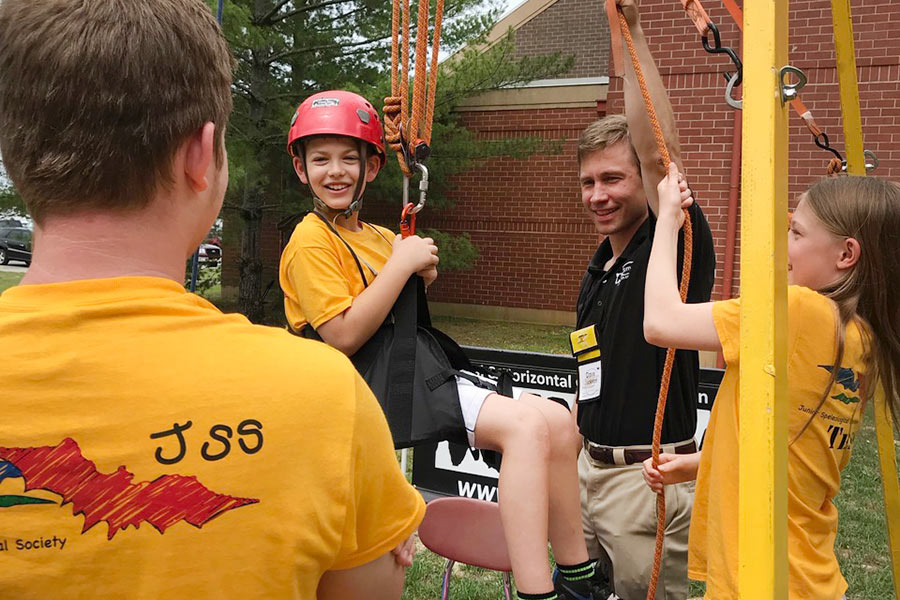 Caving relies on physics, from mechanics in vertical exploration to electromagnetics in ground-penetrating radio. Students use pulley systems on a 12 foot tower, and slice a climbing rope with string, demonstrating the power of friction. Lessons with rescue phones and electronic test equipment (e.g., oscilloscopes) teach electromagnetics. Demos with waterproof speakers show students standing waves and energy conversion.
Students get to design and build mechanical systems to absorb energy associated with a collision. We use our 12 foot tower to rapidly lower water buckets onto a thin board, and students use their mechanical systems to protect the board from cracking. Our Waterproof Flashlight Lab is also very popular.
career & technical education
Our programs are a beneficial addition to a variety of CTE programs, including EMT/SAR classes (our staff includes cave rescue personnel), recreation and park ranger cadet programs, and technology classes. Because the MIT-educated inventor of CaveSim leads our programs, students have the opportunity to learn from an entrepreneurial engineer.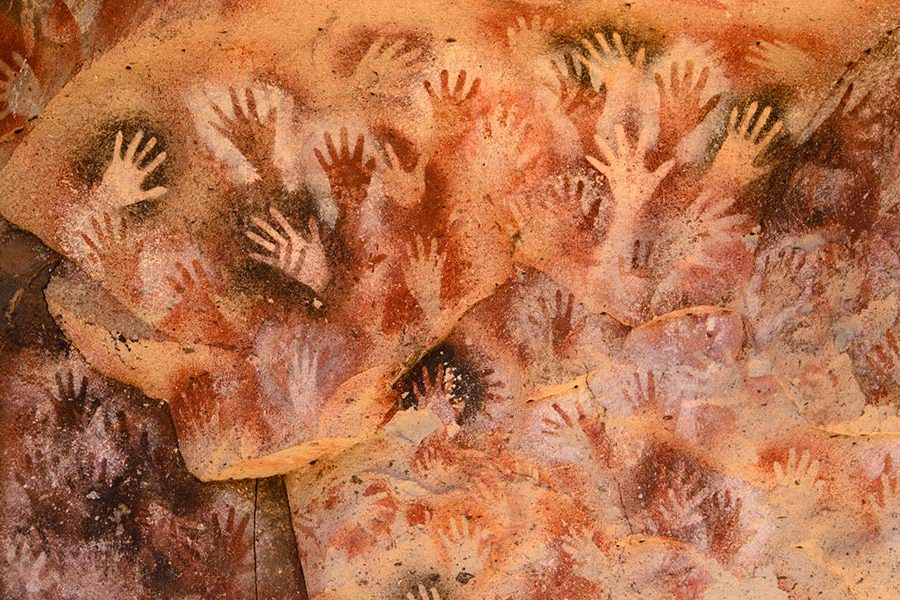 Caves offer valuable lessons in both history and art. They contain the earliest art, offering a glimpse into how our ancestors thought and lived. The development of written language is rooted in symbols found in caves around the globe. In recent times, caves played crucial roles in US history. Our staff share insights that help your students see connections between classroom learning and the world.
Add a lab to your program
Standard programs can be enhanced by adding our labs, which provide an in-depth educational experience in a specific subject, like biology or engineering.  We never use kits because our goal is to teach students that engineering and science are accessible to them without the use of pre-prepared materials.  We emphasize conservation by using recycled materials in our engineering labs.
Slime mold is found is some caves. In this lab, students culture slime mold in Petri dishes and choose from several experiments. They learn that single-celled organisms can demonstrate forms of intelligence and memory. Students learn about connections between biology and computer science.
Over 7 millions have died in the US since 2010 from the fungus Pseudogymnoascus destructans fungus, which causes a disease called White Nose Syndrome (WNS). Through a hands-on game with fluorescent dye or powder, students model the spread of WNS and learn about epidemiology.
WaterProof Flashlight Lab
Students create caving lights from scratch. They make an LED circuit from simple components, and get soldering experience with 1:1 instruction. Students design and make a flashlight case from recyclable materials, test their work to see if their lights are waterproof, and revise their designs as needed.
Students make their own cave formations (stalactites, stalagmites, cave popcorn) using household materials. Students work in teams of 2-3 and conduct several experiments, making predictions about each.
Students make their own karst topography (cave landforms) using household materials. After creating cave strata in a cup, students add water to their model and watch as a sinkhole forms in real time.
After an activity with real cave rescue phones, students make their own version using cups and string. Students conduct several experiments with their phones and record their observations.
Additional resources for high schools​
Browse the tabs below to get answers to all of your questions
Other Customers
Here are some of the other schools that we've worked with around the country:
Standards Alignment
Logistics
FAQ
Ask a Question
Permission Slips
Financial Resources