Turn-key solutions for sale or lease, complete with electronic scoring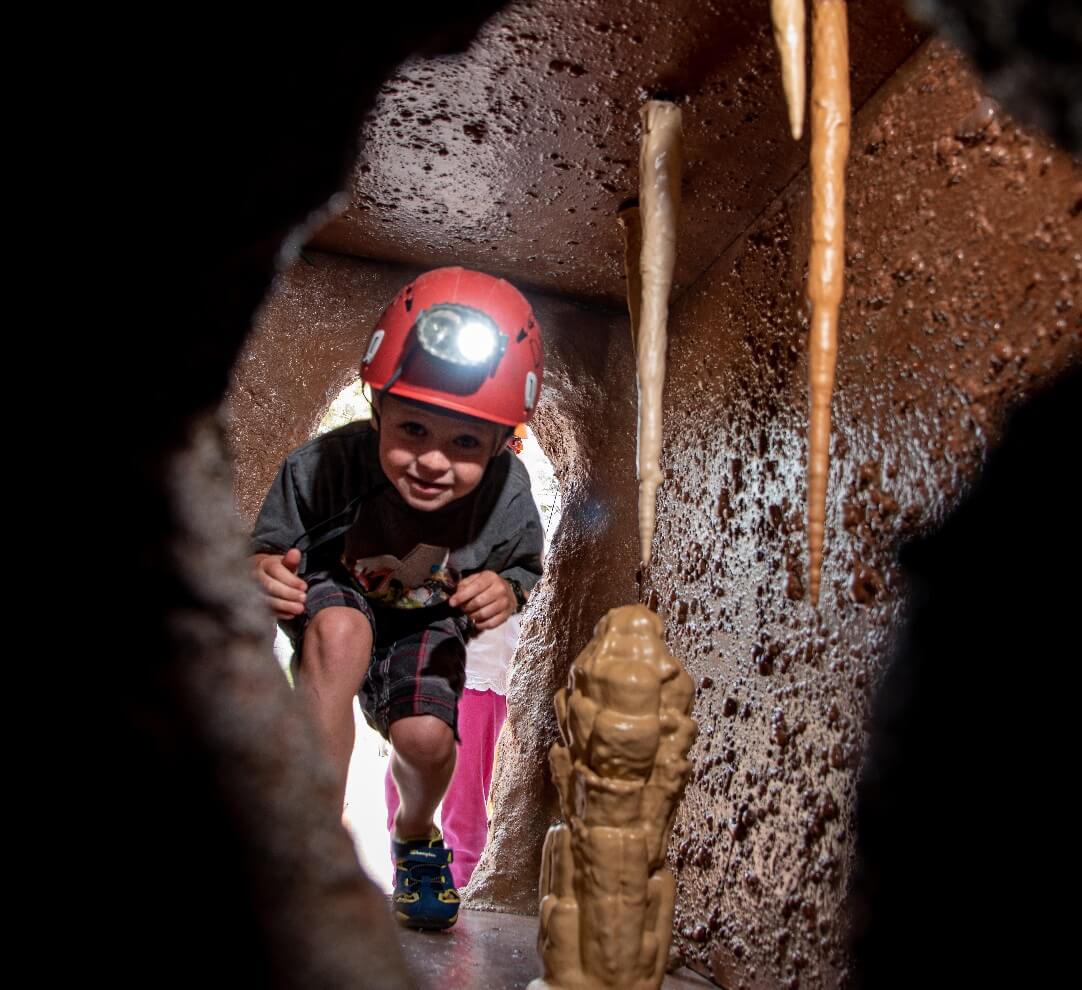 Be Bold. Change The World.
Our planet faces many challenges. The key to solving these problems is to teach kids to love and appreciate science, nature, and exploration. Having a CaveSim system will allow your organization to be part of the solution. You'll have the perfect tool to inspire the next generation to make our world a better place.
Proven technology. Outstanding durability.
What makes CaveSim so exciting for participants? Technology. As visitors explore CaveSim, they get scored based on their ability to move carefully through the cave. Visitors who move more carefully get a better score. When a visitor touches a stalactite, a cave critter, or an ancient cave painting, they receive instant feedback from sensors in the system. After they exit the cave, participants view their score on a screen. Because we use proven technology, this system is easy to operate and maintain. And because we've been building CaveSim systems since 2008, we know that what we build has outstanding durability.
Escape the ordinary. Your way.
We know your organization is special. That's why you're here. We honor the unique needs of every organization we work with by creating custom and truly special CaveSim systems. We'll partner with you to fully understand your goals, and then we'll create a unique CaveSim system that exactly meets your needs.
Take a look at the different types of CaveSim systems that we can build for you:
mobile cave at Great Basin National Park
A whole new level of exhibit quality and technology
Permanent installation at cityROCK Climbing gym
For the most awe-inspiring CaveSim experience, we'll install a custom cave in your facility.
portable cave at University of south florida
Whether you want a temporary exhibit or a portable cave in a shipping container, we'll create a system to suit your needs.
the first cavesim Mobile Cave
Bring life-changing educational programs directly to the kids you want to teach.
Create joy. Change the world.
CaveSim turns learning into fun. If your organization wants to make the world a better place by teaching kids about science, exploration, and conservation, a CaveSim system could be the perfect addition to your programs.
Contact us or fill out the form below to start the conversation about how CaveSim can help you accomplish your goals