Who we are, what we do, and why
While participating in a rescue seminar in 2008, Dave Jackson found himself crawling through a haphazard jumble of picnic tables and flagging tape as he and other trainees moved their "patient" through a pretend cave. Some trainees merely moved the flagging tape formations out of the way – not an option in a real rescue.
During the underground portion of the training, damage was done to the real cave by inexperienced participants. "There's got to be a better way," thought Dave. "Rescuers in training need practice in an environment that realistically simulates the challenges of rescuing someone from a cave before they go underground."
Thus began his work on CaveSim, a patented crawl-through electronic cave simulator, a mix of many disciplines, including art and engineering.
Since we started, one thing has remained constant: why we do what we do. We care deeply about fragile natural places like caves, and we believe that such places need people to advocate for their protection. What we do has changed greatly over time. In the early years, CaveSim was used primarily for rescue training. Today, we're focused on educating kids about science and conservation, which we do in three ways: school programs, public events, and by creating custom-built caves for other organizations.
Kids who know better become adults who do better.
Our beliefs about education, conservation, and service guide our work like a compass.  Here's where we're headed:
Owner, Education Director
Tracy is an enthusiastic scientist and educator who's explored caves since age 12. She pursued her love of environmental science at UGA with a Bachelors in geology. Tracy also earned a Master's in Teaching at Colorado College, and is a certified Master Environmental Educator. She designs CaveSim curriculum that is aligned with state education standards, and she loves using her geology expertise to guide our fabrication team in creating highly realistic cave environments.
Inventor and Lead Educator
Dave is an educator, engineer, and caver. He's been designing circuits since 4th grade, and has Master's and Bachelor's degrees in Electrical Engineering from the Massachusetts Institute of Technology. Dave has been leading CaveSim education programs since 2010, and has a passion for engineering and skilled craftsmanship. He believes strongly in sharing his enthusiasm about the natural world with people of all ages.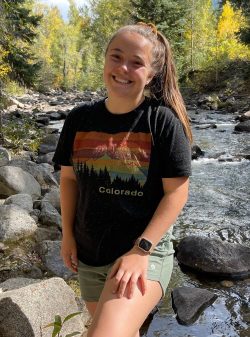 Program Coordinator & Educator
Maddy Joy is a passionate educator and adventurer. Her love of the outdoors and teaching brought her to pursue Organismal Biology and Ecology and Education at Colorado College during undergrad. After experiencing an entire semester of teaching outdoors her senior year, she decided that environmental education was the best way to combine her passion and talents. Maddy Joy earned her Master Environmental Educator certification that she now uses to educate and create excitement about caves!
Exhibit Fabricator & Educator
Lance is a retired National Park Service Ranger who has lived and worked in many beautiful places with his wife and two children. He is an avid caver with 30 years of experience exploring and educating others about the underground world. Lance joined the CaveSim team to continue his passion for educating new people into the wonderful world of caving. He believes strongly in cave preservation and restoration and loves sharing his enthusiasm about the natural world with people of all ages.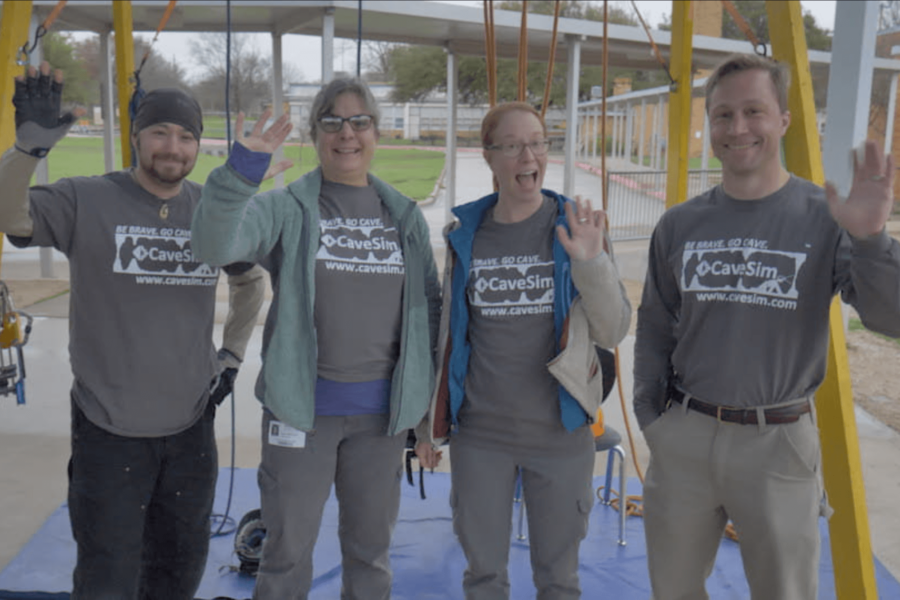 Because we do programs around the US, we have staff based in several states. All of our staff care deeply about educating kids to create a better future for us all.
We have a team of expert fabricators who work on both our mobile caves and our permanent installations. Our team is based in our 1600 square foot facility in Colorado Springs.
Digging up past experiences.
People from all walks of life have explored CaveSim, and many have shared their thoughts with us.  We'd love to have you join the conversation on Facebook.
Talk to us about your vision
Email us or fill out the form below to start planning your public event, school program, or custom cave project. For lower transportation costs, check our calendar to see when we'll be in your area.