Making cave exploration available to all people
A student who normally uses a wheelchair experiences the thrill of cave exploration as his classmates lift him up the CaveSim vertical caving tower. This drone footage (taken by school staff) has no audio.
CaveSim: educating everyone for a brighter future
People of all backgrounds and ability levels regularly participate in CaveSim. Kids with physical and developmental disabilities love exploring CaveSim, and they often have great success even without using the accommodations that our systems include. Their success strengthens their confidence, and inspires other participants to explore bravely. Be Brave, Go Cave!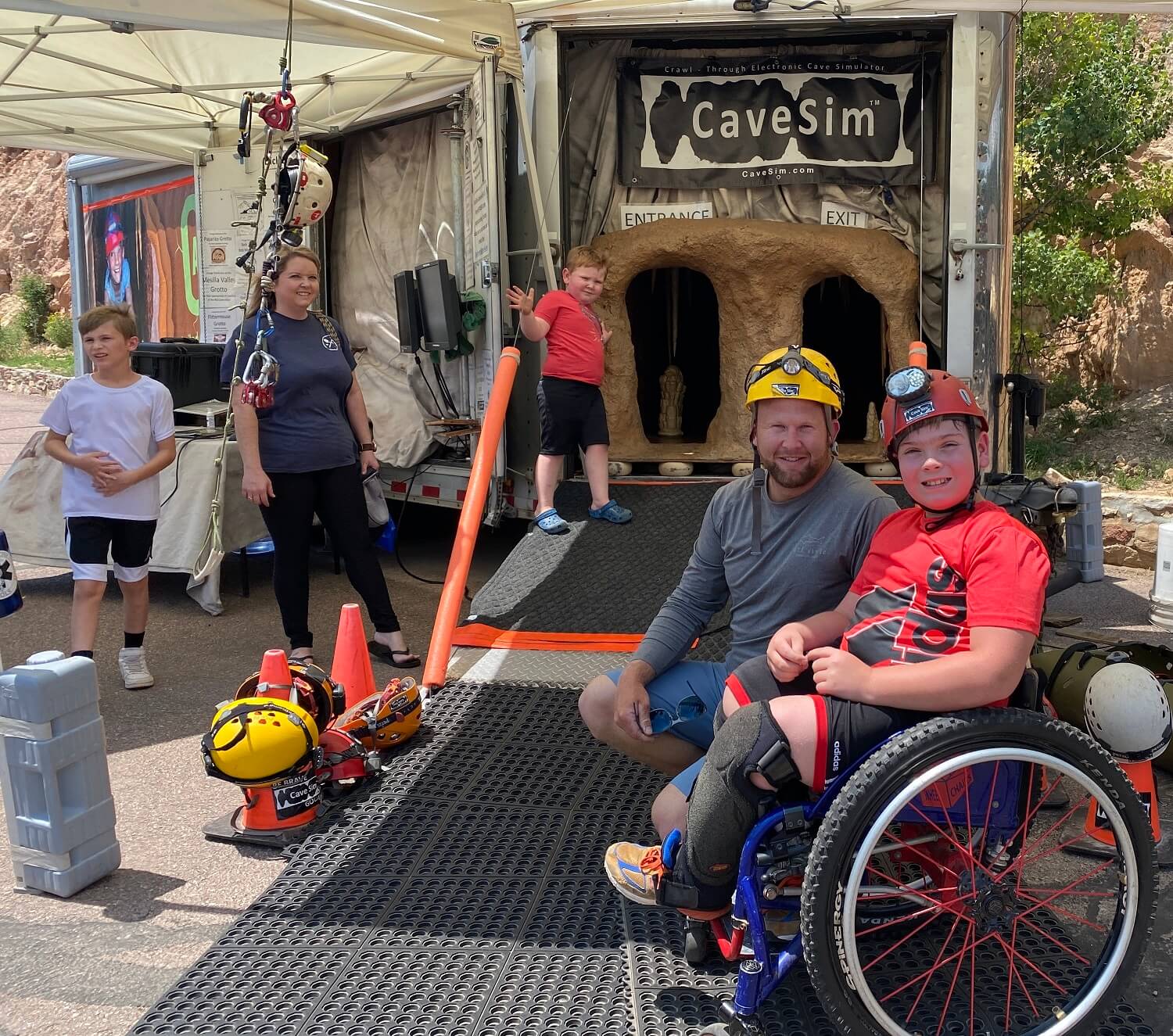 How CaveSim systems are accessible: