Elementary School Programs
Brought right to your campus
Our expert staff bring a 26′ trailer to your school with a fascinating cave inside. Computer scoring makes the cave extra fun – as students explore, they get a score based on how careful they are to not touch the stalactites. The cave trailer is just one of numerous stations. We also set up an impressive vertical caving tower, a cave rescue stretcher, bat biology lessons, and other hands-on activities. Your students rotate through these stations, learning and having fun at each activity. We work with you to make sure that our program covers the content that you care most about.
The perfect blend of education and fun
Fun, physically-active programs use hands-on learning to connect caves with your curriculum. During our standards-aligned program, your students will learn important content in many subjects, from science and math to social studies, PE, and art. Your students will see real-world examples of why every school subject is so important, and they'll come away with a renewed understanding of why school matters. For weeks after the program, your students will tell you how glad they are that you brought CaveSim to school for them.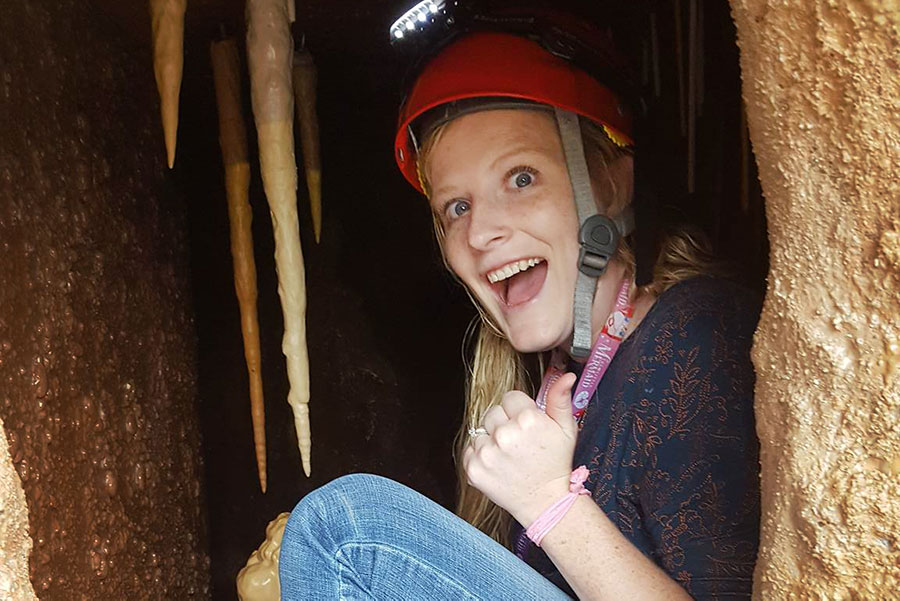 Recent elementary school programs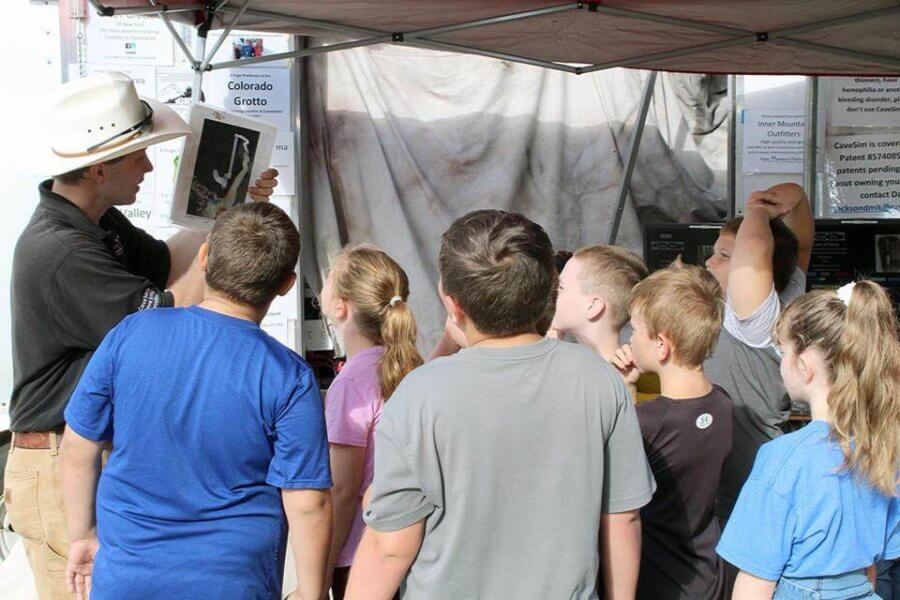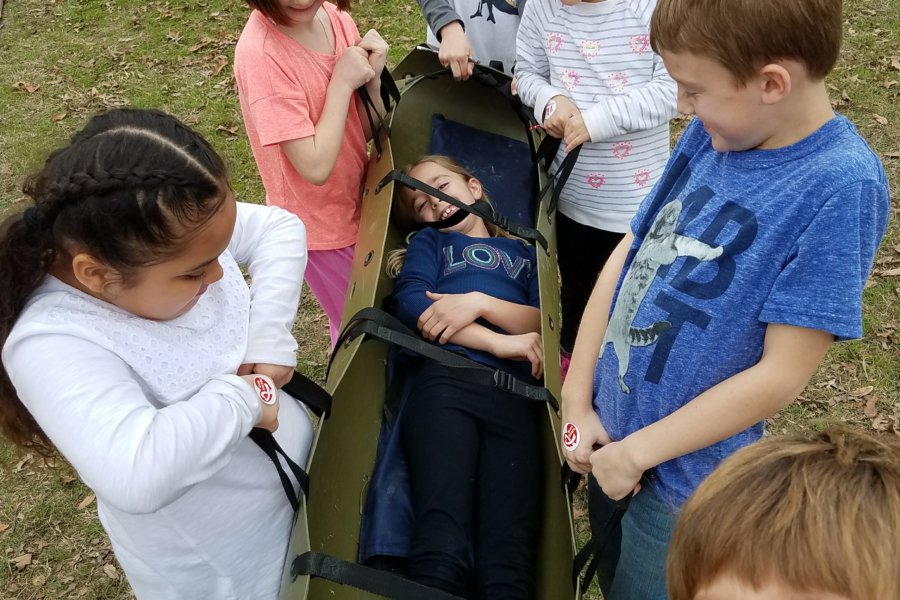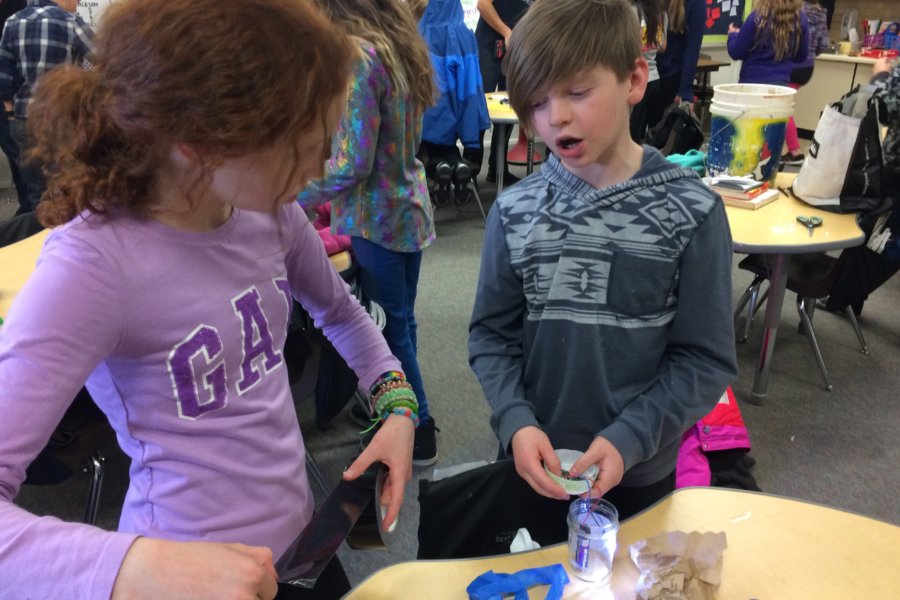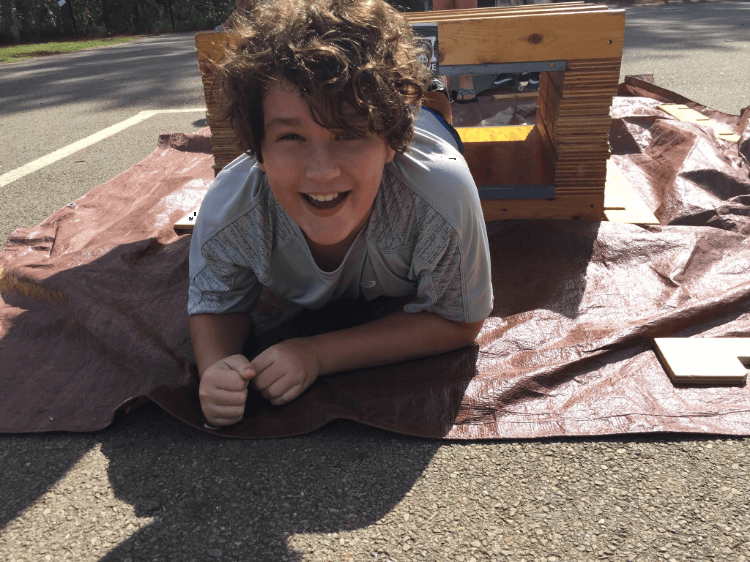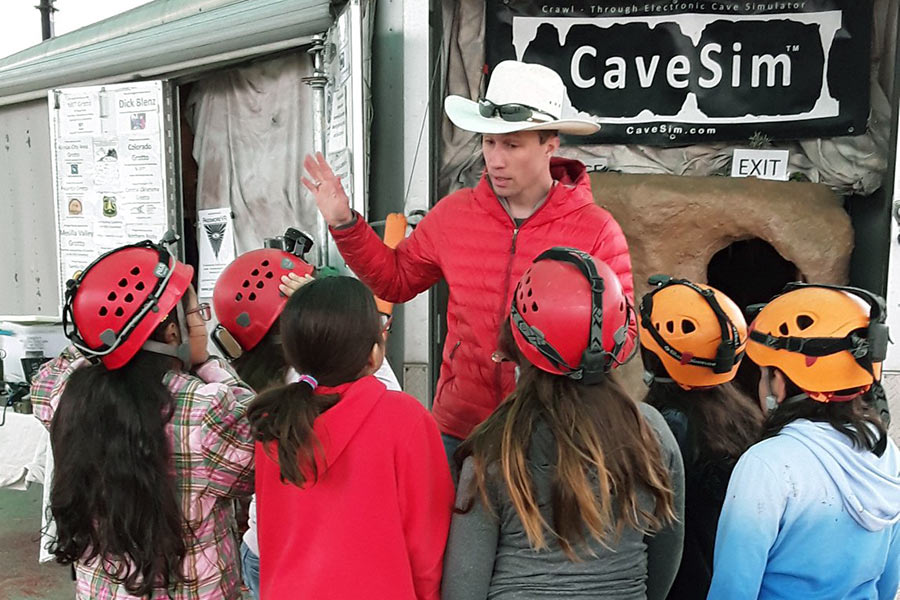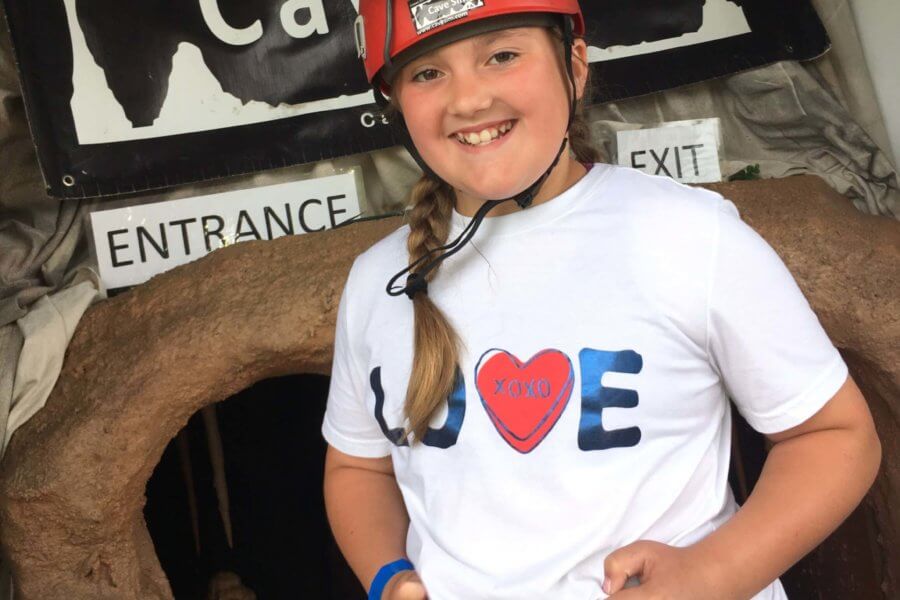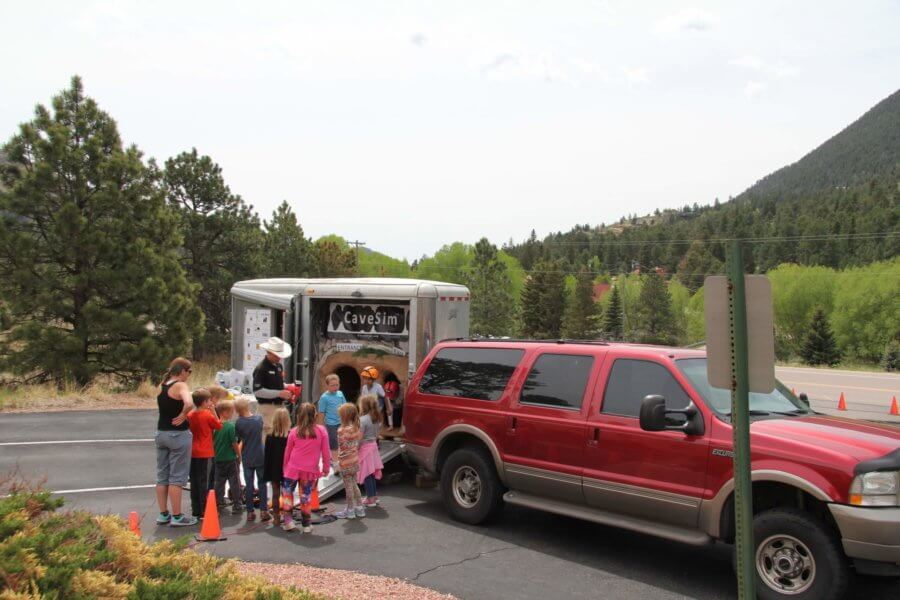 Browse the tabs below to get answers to all of your questions.
Other Customers
Here are some of the other schools that we've worked with around the country:
Standards Alignment
Logistics
FAQ
Ask a Question
Permission Slips
Financial Resources
Choose your focus area (optional)
Most schools choose our standard program, which covers many different subjects rather than diving deep into one subject. However, if you're looking to ensure that specific topics or standards are addressed, we can easily do that. We'll bring you a program that's closely aligned with what you're currently teaching. Below are just a few examples of our focused programs. When you book, just tell us whether you'd like a standard program that covers a bit of each subject, or a program focused on a specific topic.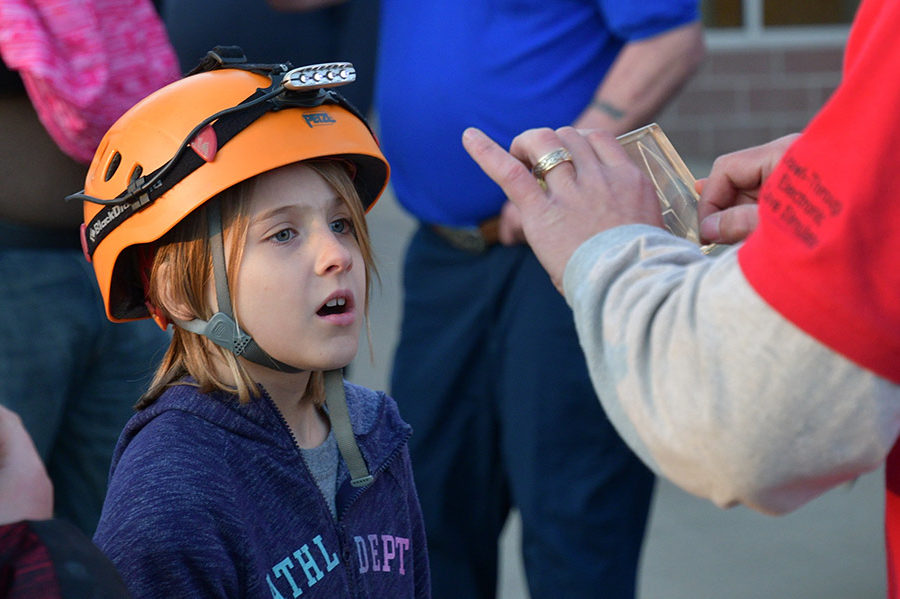 Caves are about much more than rock. They're filled with life, from bats and salamanders to invertebrates and extremophiles. Using a real bat skeleton, real guano, and many fake critters inside the cave trailer, we teach students about these important species, the adaptations they use to live in caves, and the cave food web.
Cave minerals are all around us, in walls, toothpaste, and food. Caves help us by holding the water we drink. They even hold clues about ancient climates, helping us understand our current climate. CaveSim staff teach exciting lessons about geology, landforms, climate, and conservation. Hands-on lessons teach students about the chemistry of caves.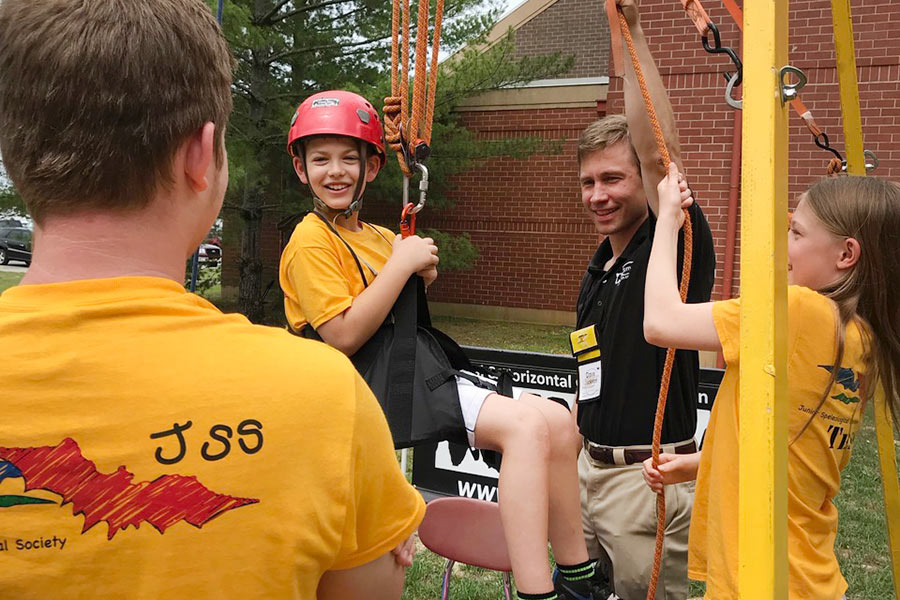 There's no better way to learn the physics of simple machines than being lifted up a 12 foot tower in a harness. Students learn about friction, forces, fractions, and even trigonometry. We also offer exciting chemistry demos with working carbide lamps that teach students about exothermic reactions and states of matter.
We created CaveSim, including the software and electronics, and we love sharing the fun of engineering. Students go hands-on with cave rescue phones to learn about electromagnetics, and we teach waves and energy with homemade waterproof speakers. We also offer STEM labs for various ability levels (scroll down for more info).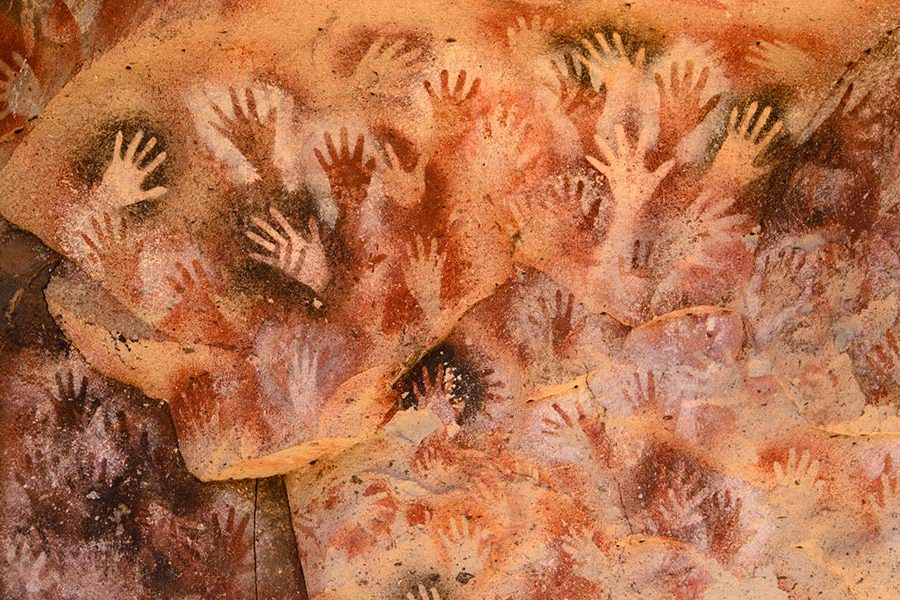 The oldest art is found in caves, making caves an ideal place to study the origins of art. While exploring the mobile cave, students look for cave paintings and pottery. After exiting, students are asked to interpret what they saw. Students also learn about art preservation, and can even do hands-on art activities.
Physical education & Teamwork
PE teachers love CaveSim because we connect PE and other subjects. Students learn core content while being physically active, and kids who have trouble focusing often excel during CaveSim programs. Students practice teamwork and coordinated motion with a cave rescue stretcher, and a squeezebox allows students to practice moving their bodies in different ways.
Add a lab to your program (optional)
Standard programs can be enhanced by adding our labs, which provide an in-depth educational experience in a specific subject, like biology or engineering.  We never use kits because our goal is to teach students that engineering and science are accessible to them without the use of pre-prepared materials.  We emphasize conservation by using recycled materials in our engineering labs.
Students make their own karst topography (cave landforms) using safe household materials. After creating cave strata in a cup, students add water to their model and watch as a sinkhole forms in real time.
Students make their own cave formations (stalactites, stalagmites, cave popcorn) using safe household materials. Students work in teams of 2-3, and conduct several experiments, making predictions about the outcome of each.
After an activity with real cave rescue phones, students make their own version using cups and string. Students conduct several experiments with their phones, make predictions, and record their observations. 
Millions of bats are dying in the US from a fungal disease (WNS). Through a hands-on game with fluorescent dye, students model the spread of WNS and learn about epidemiology.
Students culture live cave biota in Petri dishes, and learn that single-celled organisms can demonstrate intelligence. Students choose from multiple experiments, and learn about ecosystem factors that impact their experiments.
WaterProof Flashlight Lab
Students create caving lights from scratch. They make an LED circuit from simple components, and get soldering experience with 1:1 instruction. Students design and make a flashlight case from recyclable materials, test their work to see if their lights are waterproof, and revise their designs as needed.